Melinda has a marvelous bag of tools and tricks to assist anyone on their writing journey. I had a great story idea which needed polishing. 
Melinda helped me turn my story into something that was marketable.  She has a 6th sense about where a story needs improving and how to do it.
With her years of teaching experience and her own passion for writing I personally enjoyed working with her on my project.
Every writer needs a writing coach as when you are deep in your story you kind of lose your way.
Melinda has a wealth of knowledge and will guide you through the maze so you come out looking like a writing super star.
I am very grateful for having Melinda there by my side to bring my book into publication.
Belinda Walker
Teacher/Librarian, Author
The Voices In Your Head: A Story Writing Course For Adults - Registrations Open For a Limited Time
A complete step-by-step guide to planning, writing, and finishing your novel in ninety days



Course starts 22 January, 2018
Registrations open until all places are filled.
Have you always dreamed of writing a novel?
Have you worked hard fulfilling everyone else's dreams, only to find yours have been on hold for too long?

Do you have the desire to write but aren't sure of how to go about it?

Then this course is for you!
This is my year of writing excellence and I'd like you to join me in getting your novel written. For the next ninety days you will have my undivided attention as you start out on your writing journey. Why? Because I've been where you are now and I know how you feel.
Writing is lonely (I'm there for you, often a Skype call or email away)
Writing is hard (I'm there to tell you to keep going because it gets easier)
It's easy to lose motivation (I'm there to remind you why your dreams matter)
Good writing takes time (I'm giving you ninety days of mine to help you achieve your goals)
The next ninety days is yours to plan, research and write your novel with me as your cheer squad, mentor and accountability partner. I'm there to guide you through the planning, drafting, writing, editing, and finishing phases of making your dream novel come to life.
'Nobody can teach anyone else to have a talent. All a teacher can do is set high goals for students – or get them to set them for themselves – and, then, try to help them reach those goals.'
Wallace Stegner, 1988, On The Teaching of Creative Writing
I've done the training and I've been helping writers for longer than I care to remember. I have academic prizes and published academic papers. More importantly, I've walked in your shoes. I've felt the fear and done it anyway.
I teach writing excellence to high school English students
I teach creative writing through workshops and master classes
I mentor writers and help them publish their novels
I write novels and non-fiction
I podcast and blog, bringing directly to you the advice and habits of published authors
This course is for those of us who are serious about our writing and who wish to pursue writing excellence. if you want someone on your side, cheering you on, guiding, nudging, and encouraging, then join me for my year of living creatively
Why? Because you deserve it!
THE NINETY DAY COURSE INCLUDES:
A thirty-minute one-on-one Skype meeting to get you started
Six modules, stepping your through our unique Voices in Your Head Writing Program
Short weekly video snaps from me with tips and tricks to make your journey easier
A closed Facebook community of writers with the same dreams as you (I'll be checking in daily most of the time to support your journey)
My support and mentorships for the full ninety days
Appraisal of your manuscript at the end of the ninety days with written feedback
I will be with you every step of the way but I always recommend a professional edit when we're done (I'll be happy to recommend several top-notch editors if you need me to)
BONUS: interviews with two bestselling authors, educators and writing coaches, Paul Brodie and Cassandra Gaisford
BONUS: a six-week course, 7 Steps to Getting Started on Your Writing Journey(value $295)
BONUS: TWO WRITING WORKBOOKS; Bringing The Voices to Life & Letting The Voices Sing
If you want someone on your side, cheering you on, guiding, nudging, and encouraging, then join me in my year of living creatively. This course is for those of us who are serious about our writing and who wish to pursue writing excellence.
Why? Because you deserve to follow your dreams!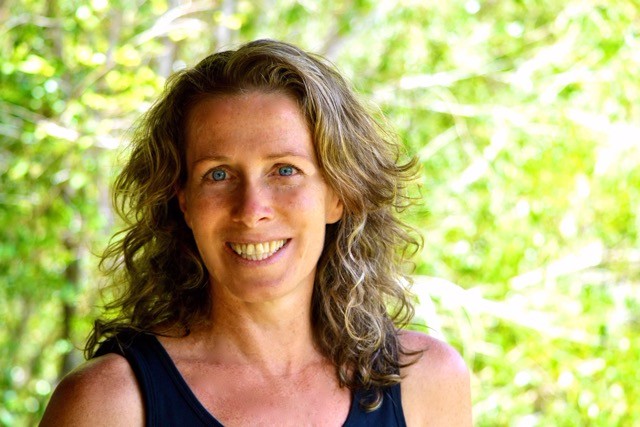 Testimonial
I so highly recommend Melinda Hammond's writing course for adults. Melinda has helped me to unlock my writing. For a long time I knew I had a book in me but I had no idea how to start, and didn't have the confidence. The regular sessions I have had with Melinda has helped to give me focus, direction and motivation. She has gently encouraged me to become the writer I wanted to be and has been my accountability buddy. Knowing she was there waiting for the next instalment gave me the incentive to push through difficult days when writing was tough. Melinda helps writers young and old(er) to realise their dreams of becoming a published author.

Morag Gamble, The Good Life School
And this is what people are saying...
The Story Slingers team inspired and challenged our students during the Theatre Writing Masterclass. The program offered participants an opportunity to engage in the writing process in a refreshing way, culminating in a group performance at the end of the workshop. Students were encouraged to step outside of their comfort zone and embrace new techniques and ideas. I would thoroughly recommend this program to anyone wanting to inspire the next generation of writers.
Lisa Weingarth
Leader of Curriculum Primary
Emmanuel Anglican College
Hail, Shakespeare - Christmas Poetry Writing Competition
Entries close 20 December, 2017, and winners announced 24 December, 2017
Hail, Shakespeareans, and well be with you! If you have a passion for blaspheming the name of the most famous playwright in the English language, this competition is for you. We're calling for modern sonnets – poems using Shakespearean forms that address your contemporary lives.
Prizes
First Prize:         $100 Booktopia Voucher
Second Prize:     Free entry into Young Scholars short course of your choice
Third Prize:        A copy of Living Language; Making Words Work For    You
****All entrants receive a 25% discount off a Young Scholars short course of your choice in 2018
Rules for entry
To participate in this competition you must write a sonnet in the Shakespearean form. The requirements of the form are as follows:
A structure of fourteen lines
A rhythm of iambic pentameter
A similar rhyme scheme
Three stanzas of four lines each, followed by a couplet
You can write about any subject you like. The focus of the competition is on the contrast between old and new, formal and informal. Think about how you can include a sense of juxtaposition in your work.
The competition is open to ages 10-16. Your sonnets must be word-processed in 12-point Times New Roman font. Send entries to the following email address: melinda@tropicalwriting.com.au.
May chance be with you, merry wordsmiths!
Tickets selling fast...
We are holding our inaugural Five-Day Summer School at the Queensland, Academy For Creative Industries, Brisbane, from Monday, 8th January to Friday 12th January, 2018, and we'd like to extend a special invitation to our community.
Sam and I would like to invite you take advantage of our special price for the full five-day program for $250.
Do you want to start the new school year with a pizzaz? This is your chance to master the skills necessary to succeed to the best of your ability in 2018. Writing killer essays, crafting stories that sing and speaking with aplomb are just a few of the skills you'll pick up during the five-day Summer School. Making new friends, being challenged to achieve at your highest level and inspiring you to take risks in a safe learning environment are what we're all about.
We work daily with Young Scholars in our Writing Excellence Programs and we know the joys that come with aspiring to academic excellence. Mix this with the self-confidence to shine and you'll come away feeling like the new academic year is yours for the taking. We invite you to join in the fun, and start the new school year with your best foot forward. If you choose to dance a little along the way then all the better.
We'll also provide you with tips on study habits, organisational skills and time management at each of our sessions.
If you would prefer to attend individual sessions you can do that, too. You can choose to attend for any single day for $65 by visiting our Eventbrite page here:
https://www.eventbrite.com.au/e/summer-school-2018-writing-excellence-workshops-for-young-scholars-tickets-39209320132?aff=efbevent
Day 1 - How to Write a Killer Essay
Day 2 - The Voices in Your Head Storytelling
Day 3 - Stand & Deliver Public Speaking and Debating
Day 4 - Theatre/Performance
Day 5 - How to Write a Graphic Novel
Once again, our price to you is $250 for the full five day program. Each workshop runs from 10.00am to 3.00pm, and includes nibbles; fruit, dips, biscuits and the occasional jelly snake. The full- week price is available until all tickets are sold.
See you in January...
English For Homeschoolers, 2018
Welcome to English for Homeschoolers. We're looking forward to working with you during 2018 as, together, we continue to build our English For Homeschoolers' community. By way of introduction, I'm a Senior English teacher in Brisbane and Sam has recently completed her International Baccalaureate at the Queensland Academy for Creative Industries.
We've been running workshops and making online courses under the banner of Writing Excellence Programs For Young Scholars for awhile now, and during Term 4, 2017, we piloted English For Homeschoolers with great success. We're excited  to announce that we now have a fully developed program ready to go in 2018, including the ideas you shared with us.
In 2018, because of demand and need, we're increasing our weekly workshops from two to four each week, which we will host live each Monday and upload, with support materials, for those that can't make it on any given week to watch and work through at your own pace. The full program outline can be found here.
In addition to our weekly workshops, you will also be able to join our monthly bookclub (co-hosted by our students), parent Q&A sessions once a term, and a public speaking club.
To kick off the year there will be a two-day virtual holiday camp - check back soon for the details.
We also know how hard it can be sometimes to find the right resources at the right time to engage, inspire and create. This is where we step in. We have lots of ideas and lots of passion, and we hope to share some of that with you. We also know that you, in turn, will inspire us with your creativity, enthusiasm and curiosity.
Please feel free to make suggestions, share ideas and generally get to know each other in our FB group. Nobody can find us there, interrupt us or gatecrash as I've made the group secret so our privacy is assured.
Shortly, Sam and I will make an introductory video, outlining our plans for Term 1, 2018. Be aware, however, that our workshops are dynamic and we often get distracted when your enthusiasm takes us in directions we hadn't intended. Each week we have an idea of what we want to achieve, and we make plans for that to happen, but more than once our lessons end up being far more than we could have planned for, and that's because of you.
From the outset, we acknowledge that the best lessons are a team effort, and sometimes we find ourselves sitting back and admiring the talent we've discovered in you. Facilitating your creativity, inspiring your learning and engaging with your enthusiastic desire to learn is a privilege we don't take lightly.
We're looking forward to sharing 2018 with you. xx
Mel & Sam
Three-Day Theatre/Writing Masterclass - Buddina
THEATRE/WRITING MASTERCLASS
17 – 19 January, 2018
Welcome to our three-day masterclass! Together we will explore that most basic of human impulses—storytelling. Over the course of three action-filled days, we will develop, write, rehearse and perform a play, mimicking the process of a professional devised-theatre company (still having fun along the way, of course).
Day One of the masterclass is concerned with freeing our imaginations and letting our ideas fly. We will explore sustained Theatre improvisations, tried and tested at workshops earlier this year. The first workshop explores the idea of the creation myth—participants will create their own personal god and explore the power (and existential crises) that comes with divine power. Our second workshop is in the form of a dramatic quest to save the natural environment—but what happens when a villain infiltrates the group?
Day Two is about writing, writing, and more writing. Mel will run several exercises with the group to warm up their writing muscles, and then it's up to them! We hope to take the material generated the previous day and create a fully-fledged script by the end of the session.
Day Three is about rehearsal and performance. Sam will help the group put the work on its feet, and together we will explore how a director can take a written piece of work and transform it into a theatrical extravaganza. The day will conclude with a performance and feedback session with our audience of friends and family!
This masterclass consists of three five-hour sessions, running 10am – 3pm on the 17th, 18th, and 19th of January, 2018. Sessions will be held at Buddina State School. The masterclass is appropriate for young people aged 8-13, and costs $165 per person for the full three days.